Emergency Dentistry in Bardstown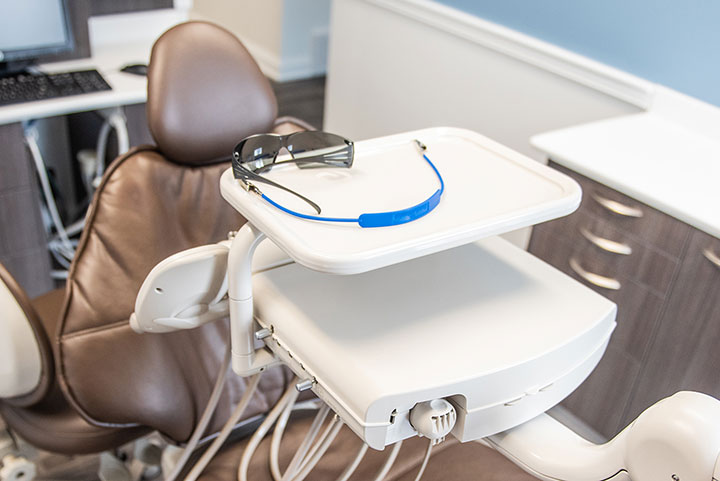 Dental emergencies should be taken care of right away because immediate treatment is critical if you want to ensure the best outcome for your teeth. That's why we reserve a few time slots each day for emergency appointments. Whether you have a persistent toothache or one of your teeth was knocked-out in an accident, call us as soon as possible at (502) 610-0151 to see if we have a same-day appointment available for you at our Bardstown office.
What Is A Dental Emergency?
Some dental emergencies are very obvious, like excessive bleeding or extremely painful injuries such as a knocked-out tooth. However, even more common issues like persistent toothaches are considered dental emergencies. Generally, we consider an emergency to be any oral health issue that is causing you pain and you cannot treat on your own. If you are experiencing an issue that matches this criteria, call us as soon as possible to see if we have an appointment available for you today.
What To Do During A Dental Emergency
The most important thing to do in a dental emergency is to get immediate care. Call the team at Walton Family Dentistry to gauge the severity of your issue and see if we have a same-day appointment available for you.
If you have a knocked-out tooth, wash it off gently with warm water and put it back in its socket. If this isn't possible, you can keep the tooth in a cup of cold milk or your own saliva. Treat any pain with NSAIDs (non-steroidal anti-inflammatory drugs), but do not use aspirin since it is a blood thinner and could prevent proper clotting. You can also apply an ice pack externally to relieve pain and discomfort before you arrive at our office.
What To Do With A Loose Or Knocked-out Tooth
If you have a loose tooth due to an oral injury, you need to get help right away. Do not move the tooth or touch it with your tongue. Leave it in place, and see the team at Walton Family Dentistry ASAP. We will need to splint and re-attach the tooth to ensure that it can heal.
In some cases, your tooth may feel loose due to advanced gum (periodontal) disease. This is also an emergency. With immediate periodontal care, you may be able to save your tooth and halt the further progression of gum disease.
If your tooth is knocked out, your condition is even more urgent. You need to have your tooth re-implanted and splinted within 1-2 hours. Recover it and grasp it by the crown (do not touch the root), then rinse it off and replace it in the socket or put it in a small bag of cold milk to keep it moist. Then call our office so we can schedule you for our next available appointment.
What To Do When You Have Bleeding Gums
If your gums are bleeding for no reason, this could be a sign of advanced gum disease. You will need proper treatment, such as scaling & root planing (deep cleaning) to treat the disease. This is a serious dental emergency, as leaving gum disease untreated can result in permanent damage to your gums and teeth, and the loss of multiple teeth.
If you are bleeding due to cuts and lacerations to your gums and oral tissues from an injury, and your bleeding does not slow or stop within an hour of the injury, you will need to see Dr. Michael Walton. He will clean and suture the cuts and lacerations to ensure they heal properly, and to help control bleeding.
What To Do When You Have A Toothache
A serious, prolonged toothache that lasts for more than 2-3 days may indicate a deep cavity, or even a tooth infection, which occurs when a cavity or an oral injury exposes the sensitive pulp inside your tooth to oral bacteria. You will need treatment like a filling, dental crown or root canal from Dr. Michael Walton to restore your tooth.
What To Do When You Have Loose Or Pulled-out Dental Work
This may not seem like a serious dental emergency, but it is. If you loosen or pull out a piece of dental work like a filling or crown, your tooth will be exposed to bacteria and decay without the protection of hard enamel or the prosthetic or enamel that replaced it. You need to have your dental work repaired or replaced by Dr. Michael Walton right away. Call our office for an appointment as soon as you can.
What To Do When You Have A Cracked, Chipped Or Broken Tooth
If your tooth is damaged by an oral injury such as a slip and fall, a hard hit in a contact sport or any other accident, you need to come in for a consultation right away.
Even if the damage seems minor, your tooth could have hairline fractures and damage that may cause further complications like a higher risk of decay, or even a tooth infection. Dr. Michael Walton will examine your tooth and recommend the proper treatment to repair it, such as a dental filling, a dental crown, or dental bonding.