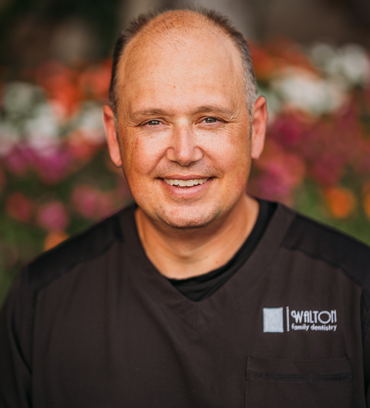 Meet Dr. Michael Walton, DMD
Growing up, Dr. Walton always enjoyed visiting his dentist because he made every appointment fun and memorable. Now that Dr. Walton has a practice of his own, he hopes to emulate his childhood dentist by combining humor with a personable, communicative approach and making sure every patient enjoys their visit. Dr. Walton is changing the way people in Bardstown view dentistry, and he is proud to offer modern, friendly dental care.
Dr. Walton was born and raised here in Bardstown. Now that he has his own practice, he is excited to offer superior dental care for the community he loves. For Dr. Walton, dentistry is truly a passion. When he's not in the office, Dr. Walton often volunteers his time and talent as the dental director of The Nelson County Community Clinic. Dr. Walton genuinely believes in the power of a healthy, beautiful smile, and when you're at our office, he will work tirelessly with you to make sure yours is the best it can be.