Membership Plan Benefits
Money should never come between you and your dental health. We do everything we can to keep your care affordable and give you peace of mind that your routine dental care is covered throughout the year. You will also receive 20% off all other services at Walton Family Dentistry. We have monthly and yearly plans to cover every member of your family.
Membership Video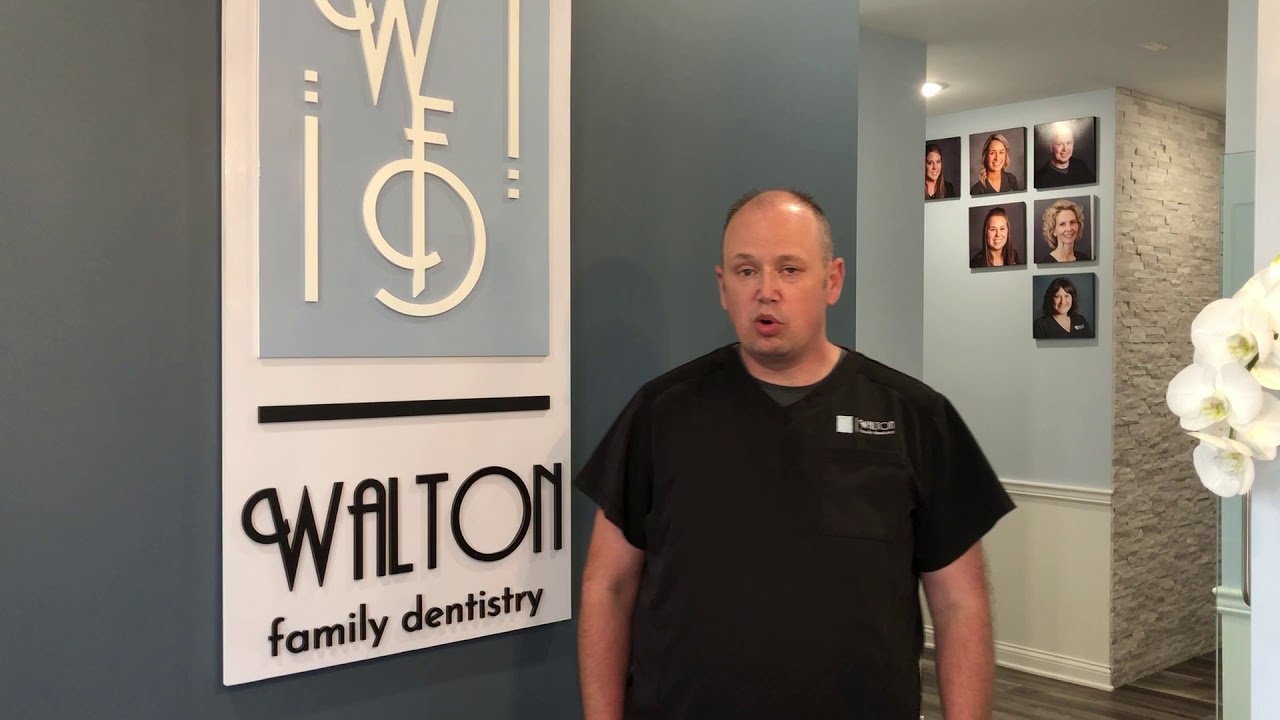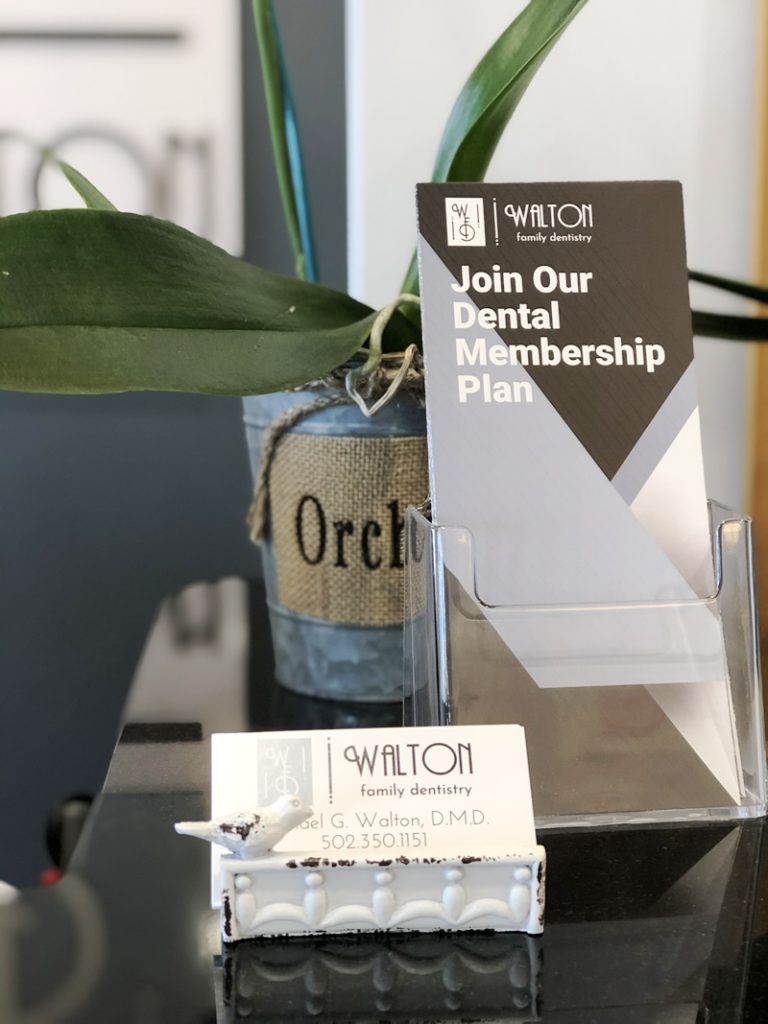 Save With Our In-house Membership Plan
2 Exams
Unlimited Emergency Exams
2 Cleanings
1 Fluoride Treatment
2 Oral Cancer Screenings
2 Periodontal Screenings
All X-rays as Needed
20% Off Restorative Treatment *Restrictions Apply
*Our Perio Plan also includes 4 periodontal maintenance appointments
In House Savings Plan
Child Plan

$17/month
$165/Year
Adult Plan

$23/month
$225/Year
Perio Plan

$40/month
$425/Year
Get In Touch To Get Started!
We feel honored that you would consider Walton Family Dentistry to care for your dental health. If you have any questions about our Membership Plan or you would like to schedule your first appointment, call us today to get started! You can also stop by our office to meet the team and take a tour. We're located at 121 S Salem Drive, Bardstown, KY 40004.
Making it Easy to Schedule an Appointment

Step 1
Give us a call to talk to our staff and schedule your appointment. We are happy to answer your dental related questions and offer convenient scheduling options.

Step 2
Download our new patient forms or come in to explore our office and meet our team. We look forward to assisting you towards achieving your optimal dental health.

Step 3
At your appointment we value your time and take the extra steps to get to know you, your dental needs and provide all of your dental treatment options in easy to understand terms.
Frequently Asked Questions
What You Want To Know
Why do I need to come in every six months?
Gum disease is one of the most prevalent health conditions facing adults in America today, but is also known to affect patients of all ages. Because it is a chronic condition that begins with subtle symptoms, it can be difficult to detect and even harder to treat without professional dental care. According to the American Dental Association and dentists nationwide, patients are encouraged to visit the dentist every six months for a regular dental exam and professional dental cleaning. Taking care of your dental health is a collaborative effort and benefits from the professional insight of your local family and cosmetic dentist in Vienna.
How safe are dental X-rays?
Modern dental technology has allowed dental X-rays to become a safe form of treatment during your dental exam. The amount of radiation in a dental X-ray is minimal and can be even lower than that of X-rays in other industries such as the medical field.
What is a cavity?
While it can be tempting to opt for a few sour gummy worms here and there, it is important to brush and floss regularly to remove sticky sugars and prevent tooth decay. Dental caries, or cavities, take the form of a small hole in the tooth. If left untreated, they will continue to grow over time and may lead to a nagging toothache or root canal. The best way to prevent tooth decay and cavities is to brush and floss regularly and come in every six months for a regular checkup.
What is the best way to whiten my teeth?
Teeth whitening is a common question, and with so many drugstore products and at-home remedies promoted online it can be confusing to learn what works and what doesn't. In our office, we know our patients can trust our Zoom! Whitening treatments for their revolutionary results with dramatically whiter teeth. While drugstore teeth whitening can leave many with unsatisfactory results or uncomfortable tooth sensitivity, professional teeth whitening at the dentist is a highly effective and reliable form of cosmetic dentistry that is relatively simple to perform but can transform each patient's sense of confidence and self esteem.