Welcome to our office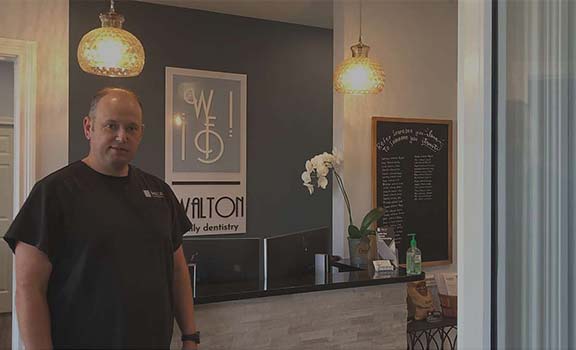 Hi everybody I'm Dr. Michael Walton of Walton Family Dentistry. We wanted to give you a quick tour, and welcome you to our practice. As you come in, you'll be greeted by Meghan at the front. And then our reception area, we set up to be a little bit more homely, and not as much like a medical office, to be relaxed. We also have coffee, tea, and water available for you until you're ready to come back for treatment. As we work back to the back office you'll notice we have some private checkout areas, where we can schedule next appointments, and go over treatment plans. We've got our team up here on the wall, so as you're in for your appointment, hopefully you get to meet everybody, and see everybody that's part of our team. We do have a relationship with a community clinic, that's our give back to the community, we'd love to tell you more about that when you're in. And we also have a lot of decorations that came from previous dentist office in this area, so those are all things that we like to talk about and share with their patients. As you work back and forth the treatment areas, you'll notice that we have a dedicated kids waiting area as well, this helps the kids relax. We got a large TV there that they can play with while they're waiting. Right behind this, we have a sterilization area, we put in a lot of time and effort into making sure everything in the sterilization area exceeds the Federal State standards. So we're real proud of our of our cleanliness. Our treatment rooms are all in this back hallway, and then we have our imaging area at the end of the hallway here. So we use digital imaging which uses 90% less radiation than the old dip x-rays. So any dental office should be doing everything digital at this point. We also use a digital scanner, which keeps you from having to do the goopy impression. So we just want to give you a brief look into what you'll find here at Walton Family Dentistry. And thank you for taking the tour, and we look forward to seeing you.
Want to know more about root canals?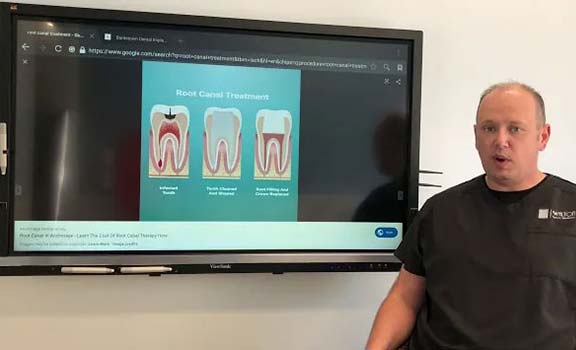 Hi everybody. I am Michael Walton of Walton Family Dentistry. If you've been told that you need a root canal, or think you may need this procedure, we're here to let you know that it's not as bad as people make it out to be. It's a routine process that we do right here in the office, where we're removing infected material from the tooth, cleaning out the tooth, and adding some material back in. It's a great alternative to loosen the tooth. If you have any questions, please call us, and we'd be happy to answer those for you.
Want to know more about sedation in our office?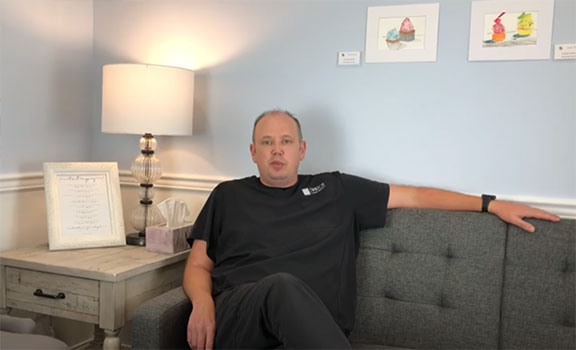 Hi everybody.  I am Michael Walton of  Walton Family Dentistry.  A lot of patients tell us that they have a fear of dental treatment, and a lot of times that fear causes them to postpone their treatment until it becomes a lot of worse than it has to be. So we want to let you know that we offer oral conscious sedation. This allows the patient to have the dental work they want to have done in a manner where they have no anxiety.  A lot of times they don't even remember the process when it's over. . If you have any questions, please feel free to call us at the office, or you can book an appointment online.
Want to know more about implants?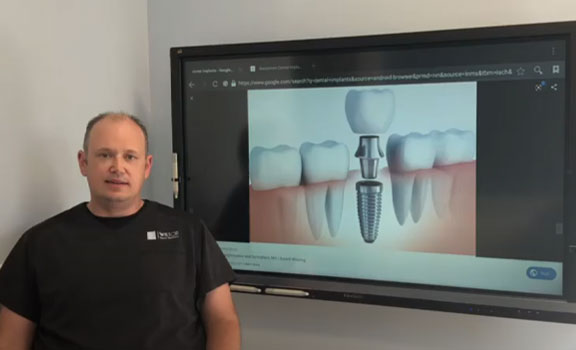 Hi everybody.  I am Michael Walton of  Walton Family Dentistry. One of the common questions that we get in the office is "Am I a candidate for Dental Implants?" So with technology nowaays, about everybody is a good candidate for dental implants. The main reason we chose to do dental implants over another procedure is that we want to have a tooth that is independent of the other teeth, and we also don't want to disrupt a perfectly good tooth on either side of the space that we are restoring.  So a dental implant fills that space without affecting the adjacent teeth. A dental implant will maintain priority as the longest lasting restoration that we can do in the industry, and it is also a unique process that cannot be quoted over the phone. So the best way to answer your questions about dental implants is to schedule a consultation with your dentist.  If you have any questions that we can answer, please feel free to call us at the office, or you can schedule an appointment online.
What to expect after your extraction?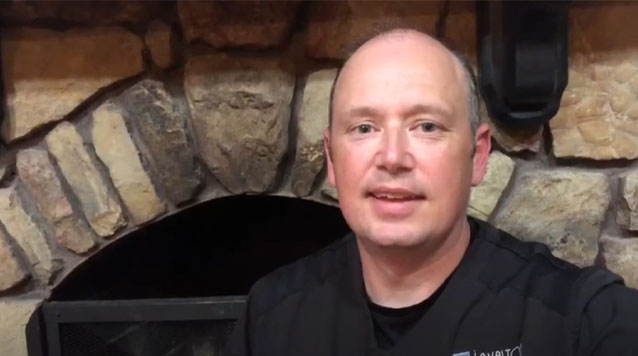 This is a reference video for post-operative care instructions following an extraction. You should have received written health care instructions with your care pack, but I wanted to touch base on the most important things. The clot is the most important thing that is gonna allow the extraction site to heal. So we don't want to do anything that's gonna create any kind of suction, no straws, no spitting, no swishing, no smoking,  for the next two days.  You're fine to eat whatever you can tolerate. However we do recommend softer food just because it's gonna be more comfortable. If you get food into the hole where the tooth came out, do not
pick at it, do not dig at it, let it come out on its own, or you can do gentle rinsing to try to flush that clean. As far as bleeding goes, you were given some gauze, you want to keep pressure with the gauze for the 30 minute intervals, and you want to check that, probably for the first hour to two hours. By then the majority of the bleeding has usually stopped, but it's not uncommon for it to ooze for the remainder of the day or into the next day, especially if there were multiple extractions, or if you were taking any kind of blood thinning medications prior to the extractions. If you have any other questions or concerns, please reach out to our office at 502 350 1151. Thanks.
What to expect after your filling?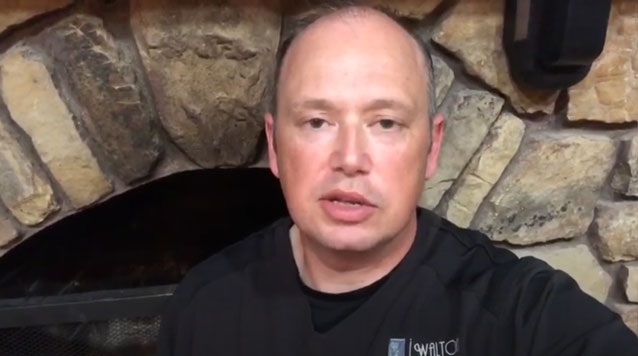 This is a reference video on takes place after having a filling placed.  It's not uncommon to have irritation or tenderness of the gums surrounding the tooth that was worked on for a couple of days. This should resolves on its own. It is also not uncommon to have some sensitivity to temperatures such as cold, which can last for a couple days, or couple of weeks. This can be easily treated with some sensitive toothpaste such as Sensodyne, by coating the tooth each night before bed  for the next few days.  If you have any tenderness when chewing or biting or pressure of any kind on that tooth, this is something that could be a little bit more serious and would need to be addressed in our office. Please give us a call – its 502 350 1151. Thanks.