Preventive Dentistry in Bardstown
Many dental health issues aren't recognizable until they have become bigger problems. Routine care helps you steer clear of painful toothaches, infections, periodontal disease, and other common issues that require restorative treatments. A check-up with Dr. Walton every six months will strengthen your smile and keep your pearly whites in optimal shape.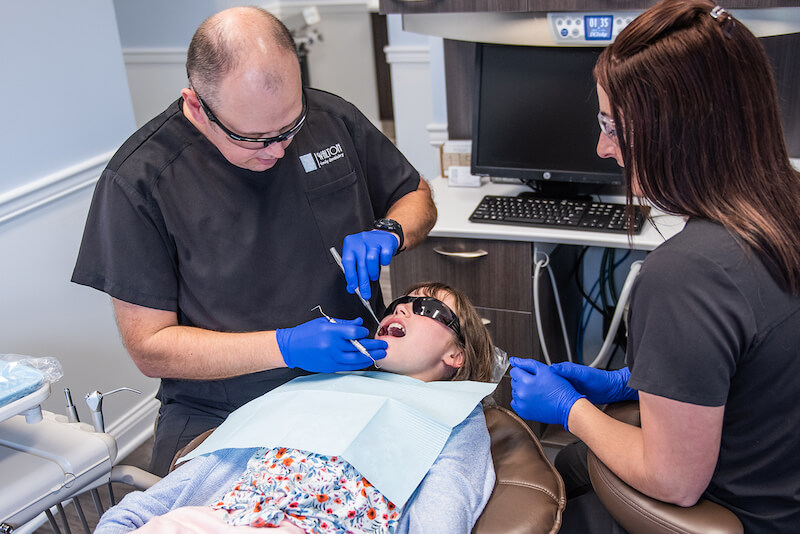 Dental Sealants
When your teeth come into direct contact with sugars and acids, this can wear down your enamel and cause cavities. Dental sealants provide an extra layer of protection to keep teeth strong and give you peace of mind. This preventive treatment is ideal for children and others who may be at high risk of developing cavities. During this quick, non-invasive procedure, Dr. Walton will apply a thin layer of dental resin to the chewing surfaces of your rear molars. The sealant then quickly bonds into the depressions and grooves of your teeth, and forms a protective shield over the enamel.
Periodontal Care
Periodontal disease (gum disease) is a very common dental health issue. The ADA estimates that more than half of American adults have some form of gum disease. If you notice bleeding while you brush or floss, if your gums are inflamed, or if you have bad breath that won't go away, schedule a consultation today to determine whether you need periodontal care. For patients with periodontal disease, we offer a Perio Membership Plan to help you get the care you need at a reasonable price.
Intraoral X-Rays
We invest in technology because we believe our patients deserve the most efficient, accurate care possible. Intraoral x-rays give us highly detailed information about your teeth, bone, and supporting tissue. This helps us diagnose and treat any issues with masterful precision.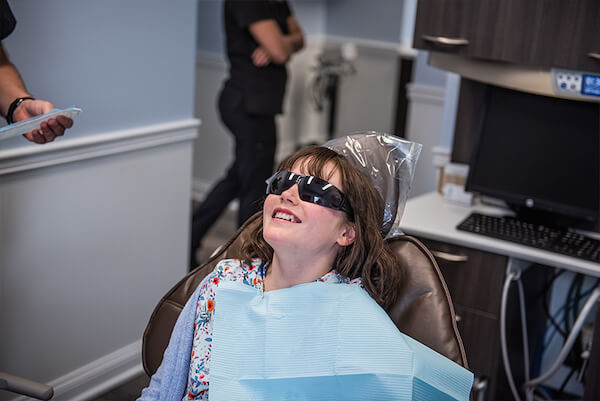 Panoramic X-Rays
Panoramic x-rays are an important diagnostic tool that can capture your entire mouth in a single image, including your teeth, upper and lower jaws, surrounding structures, and tissues. We use panoramic x-rays to plan treatment for dentures, braces, extractions, and implants.
Intraoral Photographs
With intraoral photographs, our team is able to give you a tour of your own dental health and show you the structures in your mouth, up close. This helps us present your diagnosis and treatment plan in a clear, understandable way, giving you a superior dental experience and an informative appointment.