Restorative Dentistry in Bardstown
Even if you brush and floss every day, dental health issues can still come up. Toothaches, plaque buildup, and periodontal disease are common problems, and our wide range of restorative services will improve your dental health if you've run into these bumps in the road. Whether you have a small cavity or a missing tooth, Dr. Walton will discuss your needs and offer conservative, compassionate solutions.
Our Approach To Restorative Care
Even if you take great care of your smile, you can still run into bumps in the road with your dental health. We take a judgment-free, informative approach to all restorative treatments and we help treat the underlying cause of your issue rather than just your symptoms. Our goal is always to empower you to take better care of your smile and educate our patients to help you live a happy, healthy life with a carefree smile.
Benefits Of Restorative Dentistry
It's important to take care of dental health issues as soon as you notice them. Toothaches and pain are your body's way of telling you that something is wrong, and if these issues are left untreated they will only get worse. For example, a small cavity will become larger until it erodes the outer layers of your tooth and leads to infection. It is always less time-consuming and more cost-effective to see a dentist when you first notice oral health issues. Don't wait! Schedule a restorative consultation today to learn more about how Walton Family Dentistry can help you get back to optimal dental health.
Signs Of An Infected Tooth
If your tooth is severely decayed or infected, you will notice a number of uncomfortable signs and symptoms. These include:
Discoloration or grayish color of the affected tooth or grayish color of the affected tooth
Inflammation of the gums surrounding the tooth
Extreme sensitivity to hot and cold temperatures
Pain and pressure when chewing
Swelling of the cheek around the tooth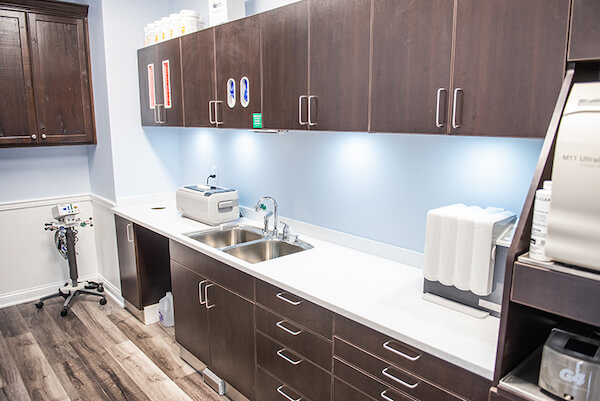 Composite Fillings
If Dr. Walton finds a cavity during a routine appointment or if you come in to address a painful toothache, we may suggest a filling to remove decay and preserve the structure of your tooth. Our composite fillings are tooth-colored and blend in with the rest of your smile, so nobody will need to know that you've had dental work to repair a cavity.
Root Canal Therapy
If you have a severe toothache, this may mean that the pulp inside your tooth has become infected. The most common causes of tooth infections are untreated decay and cracked teeth, because these issues expose a tooth's pulp and expose it to bacteria. Root canal therapy involves removing any damaged or infected pulp and filling the missing space with "gutta percha", an inert substance that helps keep your tooth's structure strong. The treatment is performed under a local anesthetic to keep you comfortable, and your mouth will heal in about a week.
Want to know more about root canals?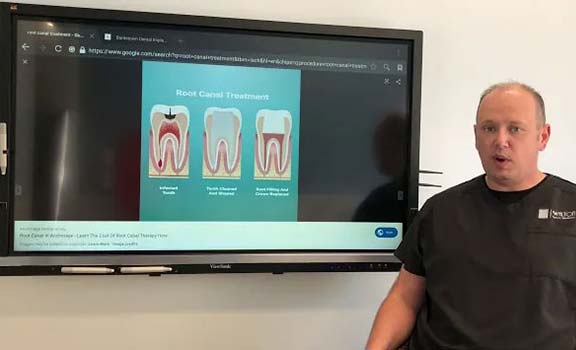 Hi everybody. I am Michael Walton of Walton Family Dentistry. If you've been told that you need a root canal, or think you may need this procedure, we're here to let you know that it's not as bad as people make it out to be. It's a routine process that we do right here in the office, where we're removing infected material from the tooth, cleaning out the tooth, and adding some material back in. It's a great alternative to loosen the tooth. If you have any questions, please call us, and we'd be happy to answer those for you.
Crowns & Bridges
Dental crowns are versatile and they can be used for both restorative and cosmetic purposes. If a cavity is too large to treat with a filling, Dr. Walton can cover the tooth with a natural-looking crown, and this will protect your tooth from further damage. Two crowns can also be used to form a bridge that stretches over the space where a missing tooth used to be. Then, a false tooth can be attached in between as a replacement. If you have a severely damaged tooth or a missing tooth, a crown or bridge may be the right restorative option for you.
Dentures
Dentures offer a natural-looking solution for patients looking to replace either a single tooth or a full arch of teeth. Your custom dentures are built to fit perfectly in your mouth and stay in place with friction. If you're missing teeth and you would like to discuss your options to restore your smile and your confidence, call us today for a consultation with Dr. Walton.